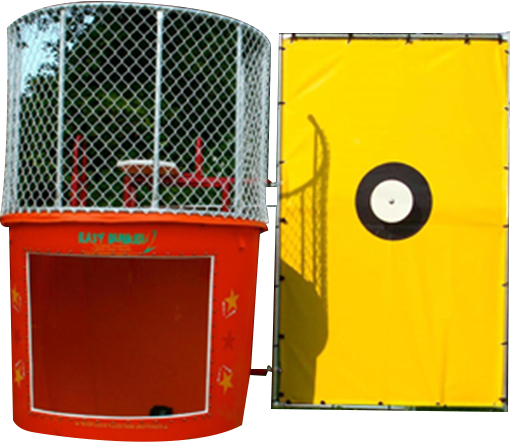 Dunk Tank Red
Great for Private Parties, Schools Churches, and Large Events!
Description:
A dunk tank
, also known as a dunking
booth or dunking
machine, is an attraction mainly used in fairs, fundraisers, and parties. It consists of a large tank
of water, over which a volunteer sits on a collapsing seat. When a ball strikes a target, the seat collapses, "dunking
" the person into the water.